Mindfulness Madrid
The goal of Mindfulness Madrid is to make the proven benefits of mindfulness and meditation available to everyone.
Teachers
Darran Kilbride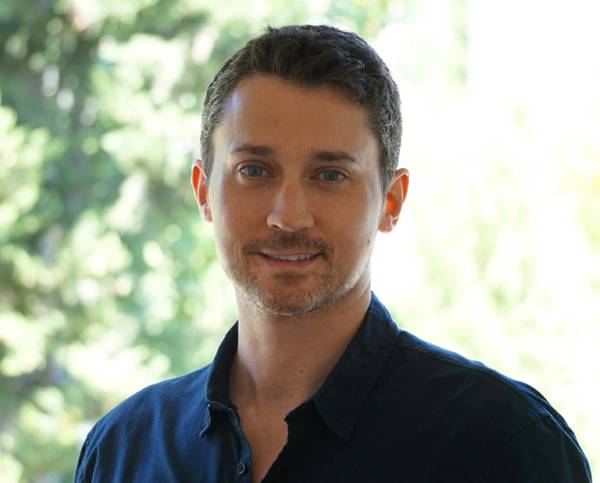 Darran has trained in world recognized meditation centers in the United States and Asia and has trained as a mindfulness teacher with the University of Massachusetts, the center where modern mindfulness courses first began.
Over the past 10 years he spent almost two years on intensive meditation retreats, training with Buddhist monks and nuns, zen masters and lay teachers from all over the world.
Darran was one of the first people to teach Mindfulness in Madrid.  He teaches Mindfulness at IE University and teaches on the Mindfulness teacher training course of Universidad Rey Juan Carlos.
Prior to dedicating himself to mindfulness Darran had almost a decade of management and leadership experience in the corporate world in the United States.  He also has a a degree in physics and a postgraduate qualification in Mindfulness from the Center for Mindfulness Research and Practice at Bangor University in the UK, one of the world's leading centers for mindfulness.
Martyna Papciak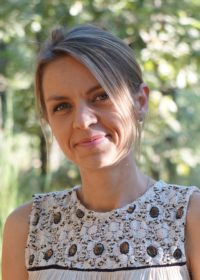 Martyna is a Certified Techer of "Search Inside Yourself" – mindfulness-based emotional intelligence program born at Google and delivered to organizations like SAP, Salesforce, Roche and many other worldwide. With personal experience of working in the corporate world, Martyna specializes in the applications of mindfulness in a workplace and in the context of leadership development. She holds a master's degree in Human Resources Management from the University of Economics in Wroclaw (Poland) and an MBA from IE Business School in Madrid.
In her work she combines a vast personal meditation practice with modern research on neuroscience, and drives from varied secular methodologies of teaching mindfulness (MBSR from the University of Massachusetts, CCT from the University of Stanford, MSC from the University of Texas among others). She has a wide-ranging experience in the design and implementation of mindfulness programs in organizations and has worked with companies like Volvo IT, LG, Credit Suisse, Allfunds Bank, Bristol-Myers Squibb, Fresenius Medical Care and others.
Carola García Diaz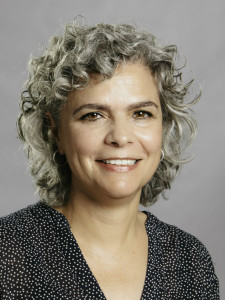 Certified teacher of the Mindfulness Based Stress Reduction (MBSR) program by the Center for Mindfulness of the University of Massachusetts, with whom she collaborates as part of the international team of supervisors.
Professional certificate en Techniques for Controlling Stress (from UNED University) and more than 20 years of experience as a yoga and meditation teacher. Carola lived for six years in retreat centres in the United States and India where she dedicated herself full-time to the study and teaching of body-mind techniques and contemplative disciplines.
As well as teaching MBSR and other mindfulness courses, Carola teaches in the Masters in Mindfulness organized by Mindful Management for the Gestalt Institute of Barcelona, and in the "Expert in Mindfulness in Educational Contexts" of University Camilo José Cela. She also collaborates with the International Project of Universal Education.
Before dedicating herself full-time to yoga and meditation, Carola has a degree in Spanish (Filología Hispánica) and worked as a translator and librarian.
Luis Ríos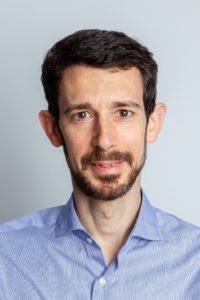 Luis has extensive experience in the design and implementation of mindfulness programs in companies. He has trained with Google's Search Inside Yourself Leadership Institute in Google, Sydney to teach their Mindfulness-Based Emotional Intelligence program "Engage". He has trained in coaching with Olacoach and as a Master Practitioner of NLP with ITS in London, and he has more than 10 years experience in personal coaching.  He is the author of a book about happiness in the workplace "Smile on Mondays".
Before working as a mindfulness teacher, Luis worked as an industrial engineer and has a degree from the Universidad Politécnica in Madrid. He worked for 15 years as an engineer, managing projects in industry and in research centers in France, the UK and Spain.
Luis has been practicing yoga and meditation since 1999.